Beneficial effects of massage
Relieves the harmful effects of stress:
Massage can not only refresh numb, sore body parts, muscles and blood circulation, but also has a calming effect on the nervous system. Massage activates the parasympathetic nervous system and counteracts the body's negative responses to stress. It relieves involuntary muscle tension, allowing normal heart rhythm, blood pressure and circulation to be restored.
Provides more restful sleep:
A stressful lifestyle also disrupts sleep, resulting in fatigue, irritability, and emotional exhaustion. The massage relaxes tense muscles and calms the nervous system, the rhythm of the body slows down. In this peaceful, meditative state, blood pressure drops, heart rate slows, and breathing becomes deeper and more regular, paving the way for a restful, restful sleep.
Increase muscle performance:
As a direct effect of the massage, the muscle tension is relieved, the muscle tone decreases, the metabolism increases, thus the flexibility and performance of the muscles increases. Tired muscles regenerate faster and your stamina improves. It will be lighter, more flexible, more persistent.
Improves skin condition:
The sun, bad air, inadequate diet, inadequate water consumption all contribute to the drying and wrinkling of the skin. During the massage, the capillary vessels of the skin dilate, the cells get oxygen and nutrients more easily, and thus the harmful toxins are excreted faster. Increased blood circulation provides the skin with adequate moisture so it will not dry out and itch.
Strengthens the immune system and initiates the body's self-healing processes:
Massage revitalizes the body's meridian system and improves energy flow. It is often used in people with pain because its analgesic effect is outstanding and can even help in recovery from acute and chronic diseases. Massage improves well-being, improves the quality of life, increases physical and mental strength.
Choose the massage treatment that best suits your needs
Appointments are made at the reception of our hotel.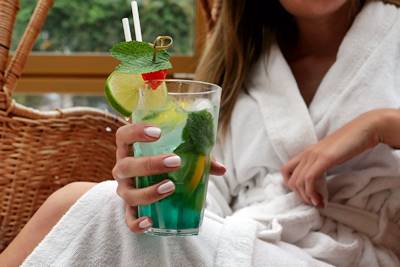 Please arrive for treatments without your jewelry. If you are still unable to use a booked treatment time, please cancel it at least 12 hours before the start of treatment. Otherwise, 50% of the price of the treatment will be charged.
If you have any health problems, please inquire about the conditions in which massage treatment is not recommended.
Please report any health problems to our masseurs before starting the massage.