Szent Erzsébet Spa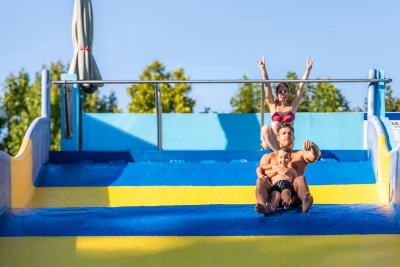 In 1964, the Szent Erzsébet Spa opened its doors for the first time in Mórahalom. Today, thanks to continuous development, you can enjoy the beneficial effects of the thermal water in 6 pools, and wellness services and a variety of other pools offer you the opportunity for carefree relaxation. The Sauna World is an island of refreshment and detoxification. The Children's Baths provide a safe and pleasant relaxation for the whole family and the little ones. The medical area helps in the treatment and prevention of illnesses. The spa's 5-star rating is proof of the high quality of its services.
Seasonal opening hours of the pools and saunas
Szent Erzsébet Spa offers a variety of pools and saunas all year round. For the current opening hours of the pools and saunas, please visit the spa's website.