Spring break at Colosseum Hotel!
Thinking about Easter brings many things to mind. Spring, the resurrection, the spring break, the end of the 40-day fast, the delicious ham and scones, the red eggs, the sprinklers, the lamb and fish, the long weekend. It's a holiday at its best, something we've been preparing for every year, perhaps since January.
Easter programmes
The highlight of the spring break is the 4-day Easter long weekend with special activities for the whole family to enjoy unforgettable experiences during your wellness break.
Children's entertainment programmes
Handcrafted chocolate making workshop
Cooking academy - preparing a special Easter menu
Live music during dinner time
Display cooking to complement the dinner
Sunday extended wellness until 22:00
Hiking in nature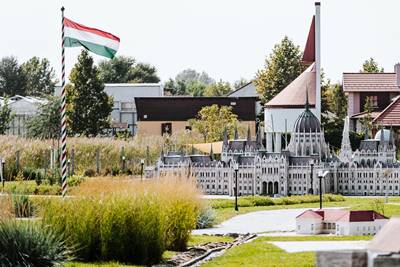 The days are getting longer and longer, inviting us to new adventures, the sights, smells and touch of nature awakening only this time of year, in spring, and after the cold, dark months, every part of us longs to get out and enjoy the pleasures of the outdoors again.
Did you know that Mórahalom is worth visiting not only for the four-star superior comfort of the Colosseum Hotel and the unique composition of the thermal waters of the St. Elisabeth Spa?
Our hotel is located in the centre of the sandy plain of the Great Plain, an excellent starting point for exploring the area on your own or in an organised tour. In addition to the unique natural treasures of the area, you should visit the Park of a Thousand Years, where you can discover the architectural symbols and historical monuments of Hungary and beyond in the form of 1:25 scale models.
Tip: If you're hungry after your excursion, stop by the Mórahalmi Rétesház, where the best strudel in the area is made according to a traditional family recipe perfected over generations.