Children's Pool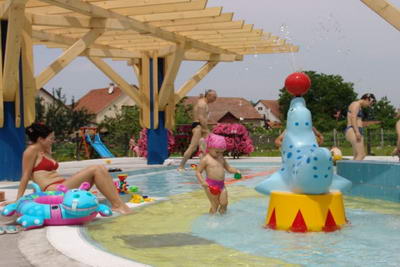 In October 2010, the new pride of St. Elizabeth's Bath, the Children's Bath, was handed over. Here, a multi-level adventure and adventure pool, a children's pool, a paddling pool, and a baby paddling pool await families. For the safety of young children, the children's pool is designed to be rim-free and barrier-free and evenly deepens to 30 centimeters, while the water depth of the pool designed for babies is between 0 and 15 centimeters. For added convenience, there is a playhouse, changing room and kitchenette in the building.
Best price guarantee
Did you find a better price in another website?