Children's Pool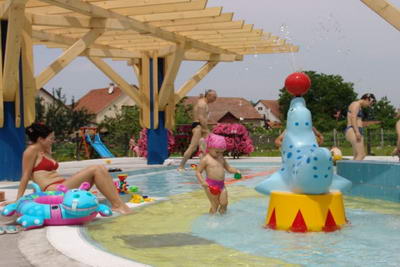 The Children's Pool, the latest highlight of Szent Erzsébet Spa, was inaugurated in October 2010. This facility features a multi-level adventure and fun pool, a children's pool, a paddling pool and a babies' paddling pool. Giving priority to the safety of young visitors, the children's pool of ledge- and barrier-free design has an evenly sloping bottom. The depth at the deep end of the pool is 30 cm. The water depth of the shallow play pool designed for toddlers ranges from 0 to 15 cm. For the comfort and convenience of the visitors, the building includes a play house, a baby changing room and a kitchenette as well.
Best price guarantee
Did you find a better price in another website?