Sports facilities
The scenic 44 km long bicycle path of excellent quality is an ideal venue for safe biking tours and offers good opportunity for those as well who love walking and jogging.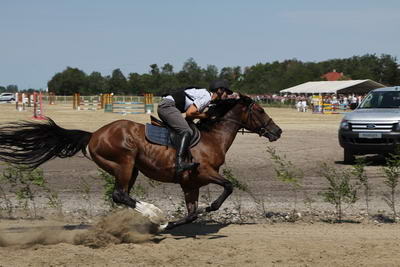 There are a number of facilities around Mórahalom at the disposal of our guests who can go horse riding, take a tour on a horse drawn carriage or a chaise or go horse trekking or take riding lessons. Horse riding trainings benefiting from the rich equestrian traditions of Hungary and horse riding trips are organized as well. Families and friends can take a chaise or a horse-and-cart to visit the most beautiful spots of the Hungarian Great Plain. For tourist groups horse shows are organised at which local horsemen (called csikós) demonstrate their breathtaking skills and expertise.
Outside Mórahalom there are fish ponds which attract angling enthusiasts from near and far. Anglers can try their luck at catching carp, catfish, pike, bream, crucian carp, bighead carp, grass carp and tench (also called doctor fish). Besides fishing, the area is ideal for barbecues as well. The backwater sections of the River Tisza called "Lisztes" and Sárgás" located at Gyála are also excellent for fishing. Both shores (one facing Röszke and the other Szeged) provide a good opportunity to fish. Anglers most often catch here carp, bream, crucian carp, brown bullhead and zander. Along the shore facing Röszke a wide strip of reeds flourish at places. There are many well-developed and numbered fishing jetties here.
Nearly half of the area suitable for hunting is covered with forests. The hunting grounds in the forests are famous for big games like red deer, fallow deer, roe deer and wild boar. The agricultural lands teem with small games (pheasants, hares, etc).
Röszke (10 km from Mórahalom) boasts the only golf course in the region. The golf course provides ideal conditions for golfers to tee off from March till October.
The sport courts in the region are equipped with many facilities and offer excellent opportunity to spend leisure time actively.