Experience pools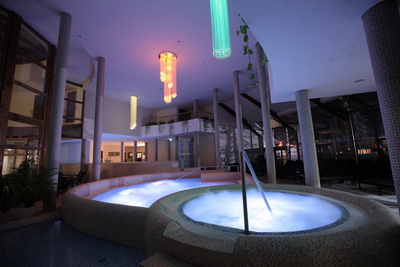 The special feature of our 34 m2 cocktail pool, with water circulation system and 36-38 °C water temperature is that it is right next to our cocktail bar which offers its services to our relaxing guests. The experience pool, the effervescent bath and the children's paddle pool nearby guarantee a carefree relaxation because parents can keep on eye on the apple of their eye. And if you feel like something invigorating, our Kneipp bath with alternating hot and cold plunge pool never fails to boost your blood circulation.
Best price guarantee
Ati gasit un un pret mai bun la o alta pagina web?